High precision keyways in blind and through holes
SPECIAL MACHINES
The modular design concept of our machines as well as the flexibility of our tools allow our design engineers to adapt our machines to a very wide range of applications.
Such applications can be the integration of the machines into a production line as demonstrated in the picture on the right. This machine automatically clamps a body into position and broaches thereafter 8 keyways simultaneously into it.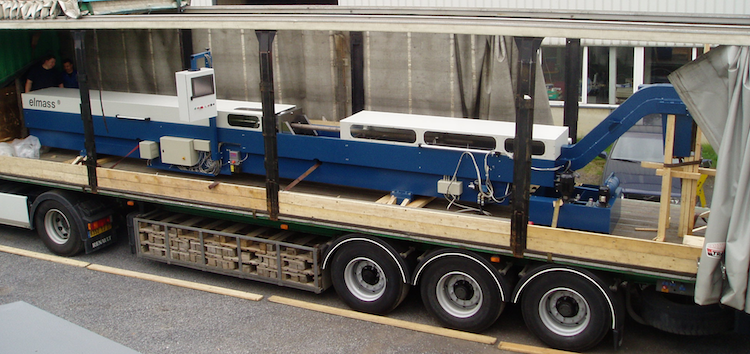 Similar integrations can be done by letting fixtures being precisely positioned on a carousel that travels through the centre of the broaching machines. Such carousels have usually a manual loading and unloading station. Alternatively they are purpose built stand alone machine to fulfil a dedicated task such as broaching a spline into a tapered bore of a pitman arm, machines with dual heads for mass production or machines that have exchangeable work tables with hydraulic clamping mechanisms for the mass production of different parts.