High precision keyways in blind and through holes
P10-200-NC
The P10-200-NC simplifies broaching of keyways and splines in through holes and blind bores. Its combination of the latest control technology with highly dynamic positioning systems and guided, live broaching tools results in extremely accurate keyways and splines with an optimal surface finish. Our standard tolerances are H9 / P9 / JS9.
Designed for speed and flexibility either in mass production or small batches the P10-200-NC Broaching Machine precisely positions 2mm up to 10mm wide cutters to broach up to 200mm long internal keyways, splines and other internal profiles.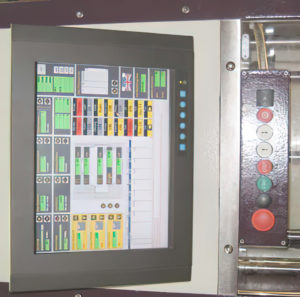 Sturdy low maintenance design
Built for mass production the P10-200-NC Broaching Machine incorporates years of shop floor experience and operators suggestions.
An integrated cross table permits easy positioning the pieces to machine.
Designed to mass produce keyways in blind bores, the workspace is completely closed off, to prevent oil and chip projection and to facilitate cleaning.
The machine has been built in order to occupy the smallest space possible without lessening the easiness of use or the capacities, while increasing the operator's productivity.
Built in lifting supports facilitate the repositioning of the machine by stacker to optimise the work flow processes. Lifting is done by use of a unique centered sling.
The sturdy frame construction allows the machine to be operated on an uneven floor. Precise leveling is not required. The solid construction resists torsion. Adjustable feet permit to level it.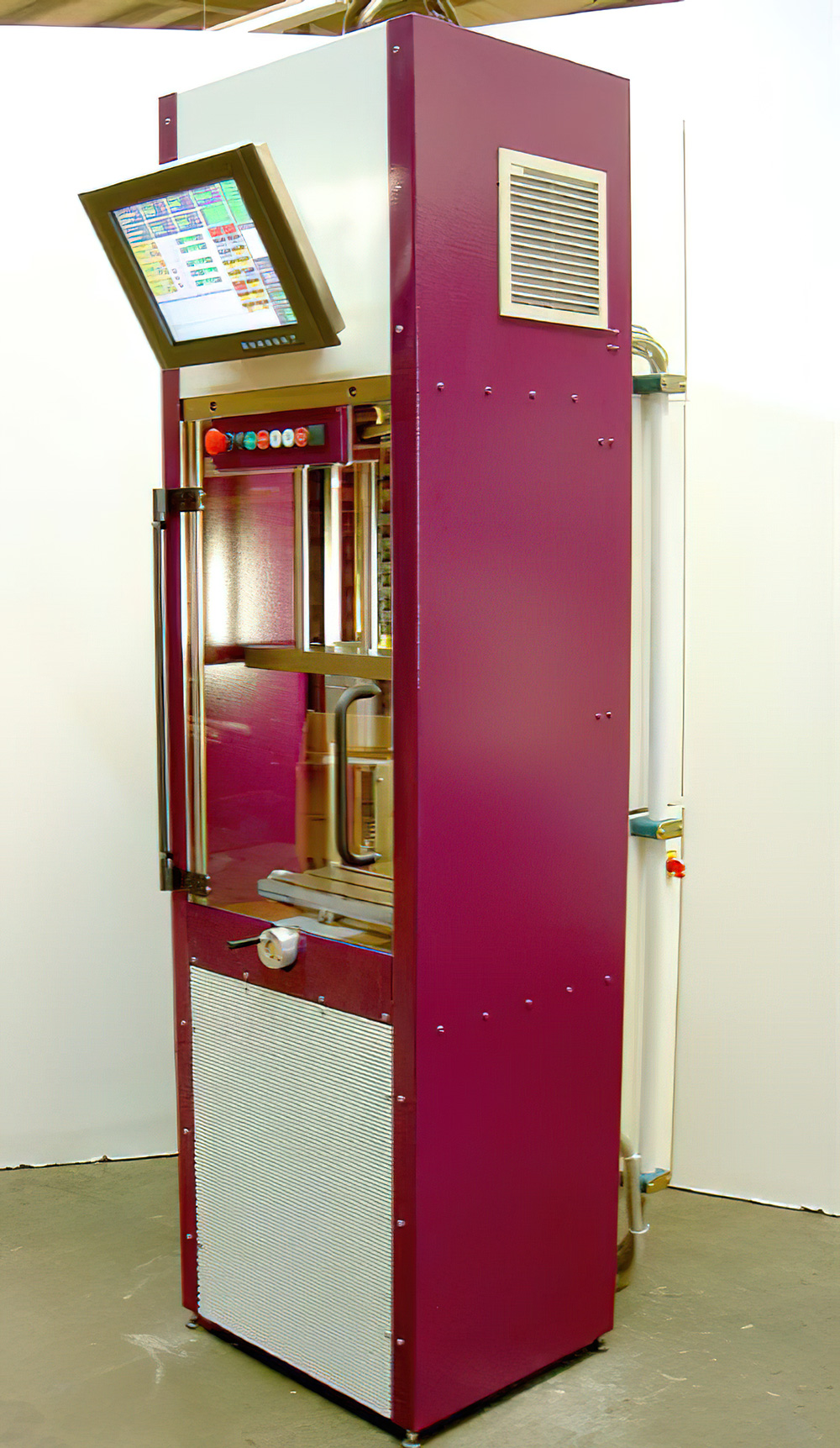 Other broaching machines:
– For part Ø up to 2000mm
– For keyway width up to 36mm
– For up to 700mm long keyways or splines
– Transfer line machines
– Twin tool machines
– Special machines on request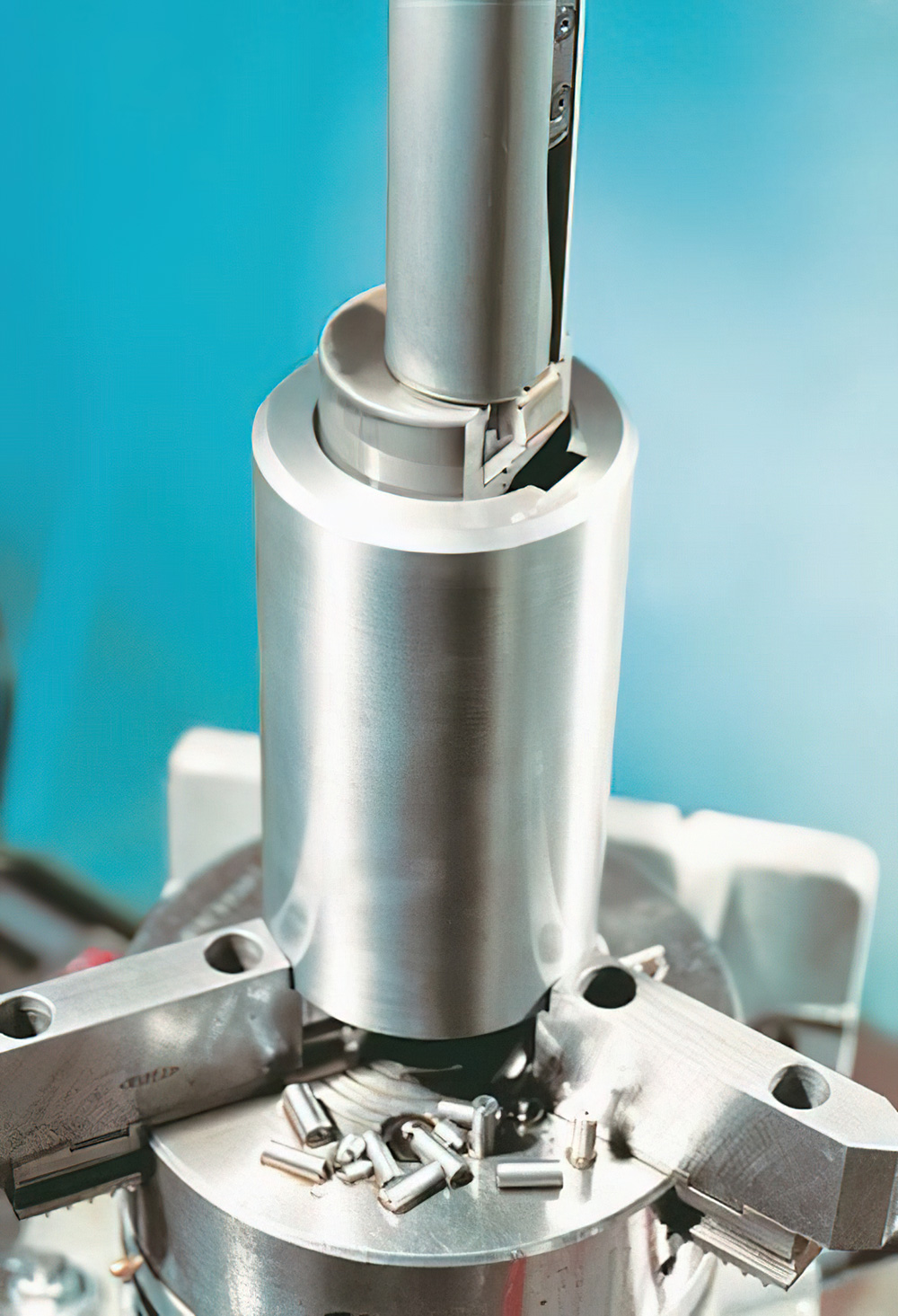 Technical data:
Stroke : 200mm for automatic broaching length,
Keyway width : 2 up to 10mm
Parts diameter : Ø300mm (function of boring Ø)
Max. pressure : 10 kN fixed setting
Max. cutting speed : 12 m/min. / 20 m/min., stepless adjustable
Frame dimensions : L x W x H / 600 x 750 x 2250 mm
Net weight : 600 kg
Programming : Interactive touch-screen panel
Language : English, German, French, Dutch in metric & inch size
Electric connection : 3×400 VAC, 50/60 hz, 5kW (other on request)
Pneumatic connection: None
Optional: NC Dividing table – Tool changer *
* Date to be confirmed
Easy programming – no NC code required
An embedded system controls all the machine functions. The programming is operator friendly via a 15'' touch screen. Easy interpretable icons interactively request the few necessary input parameters (e.g. bore diameter, keyway width, cutting depth and material) step by step. If required these values can be optimized manually at any time.
World wide support
An Internet based diagnose function can be accessed via mobile networks (Release date to be confirmed). This allows our service department to instantly access all machine functions and parameters for diagnostics and maintenance or to download latest firmware updates.
Positioning and operation
A highly dynamic electrical motor positions the cutter automatically. The predetermined machining parameters automatically set broaching and retracting
speed, cutting pressure, cutter feed and retraction according to the materials selected. The parameters can be adapted manually in fine steps to match any requirements.
The broaching tools
The P10-200-NC broaching machine is purpose designed to operate the
patented elmass® broaching system. All elmass® broaching tools are available
in metric and imperial sizes. All metric and imperial components are interchangeable
thus minimizing tooling costs without compromising flexibility.
Combining both, the P10-200-NC broaching machine and the elmass® broaching
system with its guided life tools, results in highest performance and
cost effectiveness in the hardest production environments and has operated
for many years.